Productive Machines Launches Cloud-based App for CNC Machining Optimization
Productive Machines, a spin out from the University of Sheffield Advanced Manufacturing Research Centre (AMRC) unveils Essential Optimization; a powerful web application that prevents chatter vibrations and provides engineers with a simple-to-use solution to select optimum, stable spindle speeds and feed rates.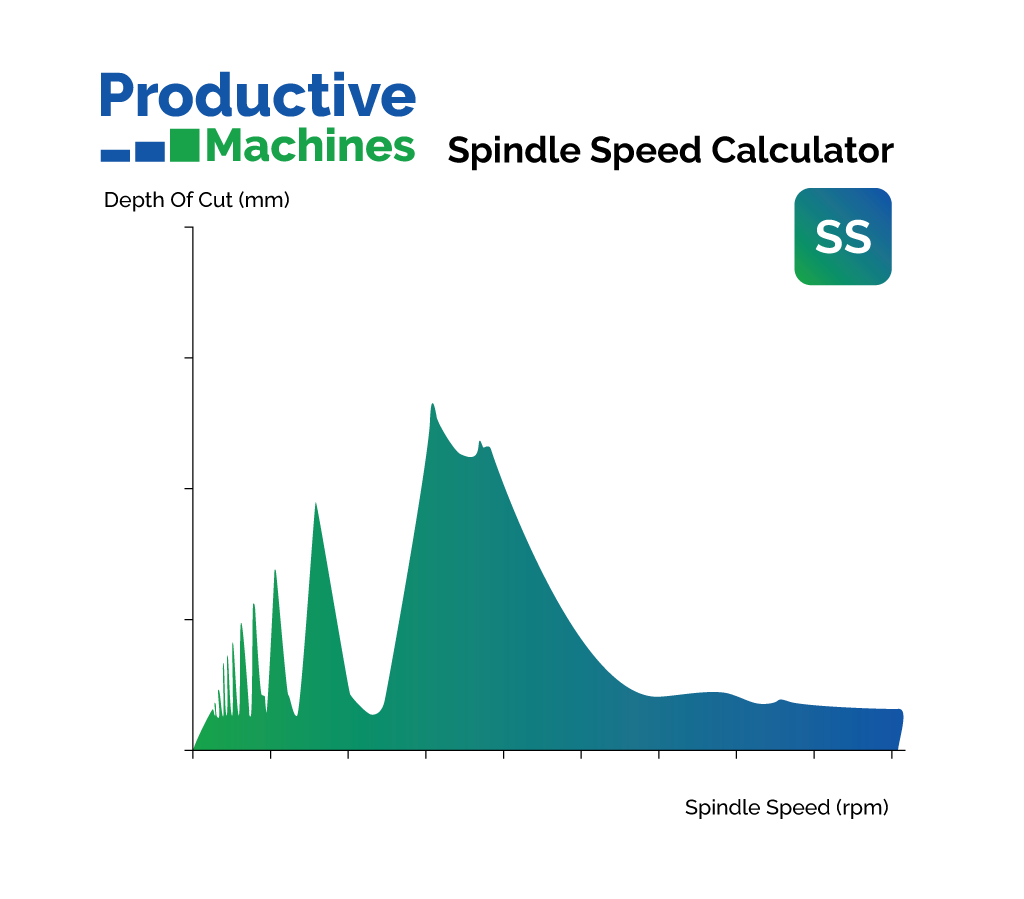 The Essential Optimization app, powered by Productive Machines' innovative machining dynamics algorithms, promises to turbo charge machining operations by mitigating chatter vibrations and cutting forces related problems. This new capability enables manufacturers to increase productivity, reduce waste and improve surface finish. It provides a brand new approach to stable milling by taking into account both the machine tool dynamics and the cutting forces involved prior to manufacture. This user-friendly Software-as-a-Service (SaaS), is designed to assist manufacturers in making their processes hyper efficient without the need for installed software or machining physics expertise.
At its core, the Productive Machines Spindle Speed Calculator, part of the Essential Optimization app, relies on Frequency Response Function (FRF) obtained through tap testing. Tap testing is a technique used to identify the structural dynamics of the machine tool assembly.
The Spindle Speed calculator uses FRF data to generate a Stability Lobe, a visual representation to determine the stable regions. This invaluable tool guides engineers in making informed decisions, ensuring a chatter-free milling process.
Key benefits of using the Essential Optimization app include:
Increased Productivity by reducing cycle times and lead times to achieve more cost-effective machining operations.
Sustainable manufacturing by eliminating iterations and expensive prove-outs on machine tools that waste time, energy & materials.
Minimal tooling costs by mitigating chatter vibrations to minimise tool wear and save on tooling costs.
Quality Assurance by producing parts with optimal surface finish and dimensional accuracy.
Integration with Feed Rate Calculator: Users can effortlessly input chatter-free spindle speed and depth of cut values obtained from the Spindle Speed Calculator into the Feed Rate Calculator. This seamless integration optimizes feed rates by considering cutting forces, resulting in superior machining performance.
"Productive Machines is committed to providing cutting-edge solutions that assist engineers in reaching the best part, faster, first time," said Dr Erdem Ozturk, CEO of Productive Machines. "Our Essential Optimization app represents a significant step forward in the quest for chatter-free machining. We are replacing trial-and-error processes with data. By combining tap testing data and innovative algorithms, we're providing a vital easy to use tool for the machining industry. This capability will be a direct input to our digital twin, enabling 5-axis toolpath simulation and optimisation in 2024."
"We are running a special promotion to get engineers/operators tap testing called, TapStarter," said Richard Nevill, Commercial Director at Productive Machines "Tap testing, enhanced by Productive Machines easy-to-use technology, brings precision and efficiency to manufacturing enabling operators to optimize machine tool performance, reduce waste, and enhance product quality."