The National Manufacturing Institute Scotland  is accelerating productivity to grow our economy, develop a robust talent pipeline workforce, and help businesses create net zero manufacturing supply chains.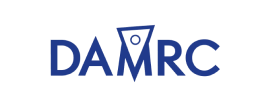 The Danish Advanced Manufacturing Centre delivers on-premise and project-based consultancy to solve problems related to metal cutting. Training to be shared with other companies or specifically designed is also on offer.

AMIC is an industry-led, open access manufacturing and engineering innovation centre with state-of-the-art facilities and an expert engineering team, underpinned by academic excellence.

The Advanced Manufacturing Research Centre carries out world-leading research into advanced machining, manufacturing and materials, which is of practical use to industry. The cluster of world-class centres conduct industry-focused research and development of the technologies, processes and materials used in high-value manufacturing sectors and has become a model for collaborative research involving universities, academics and industry, worldwide.