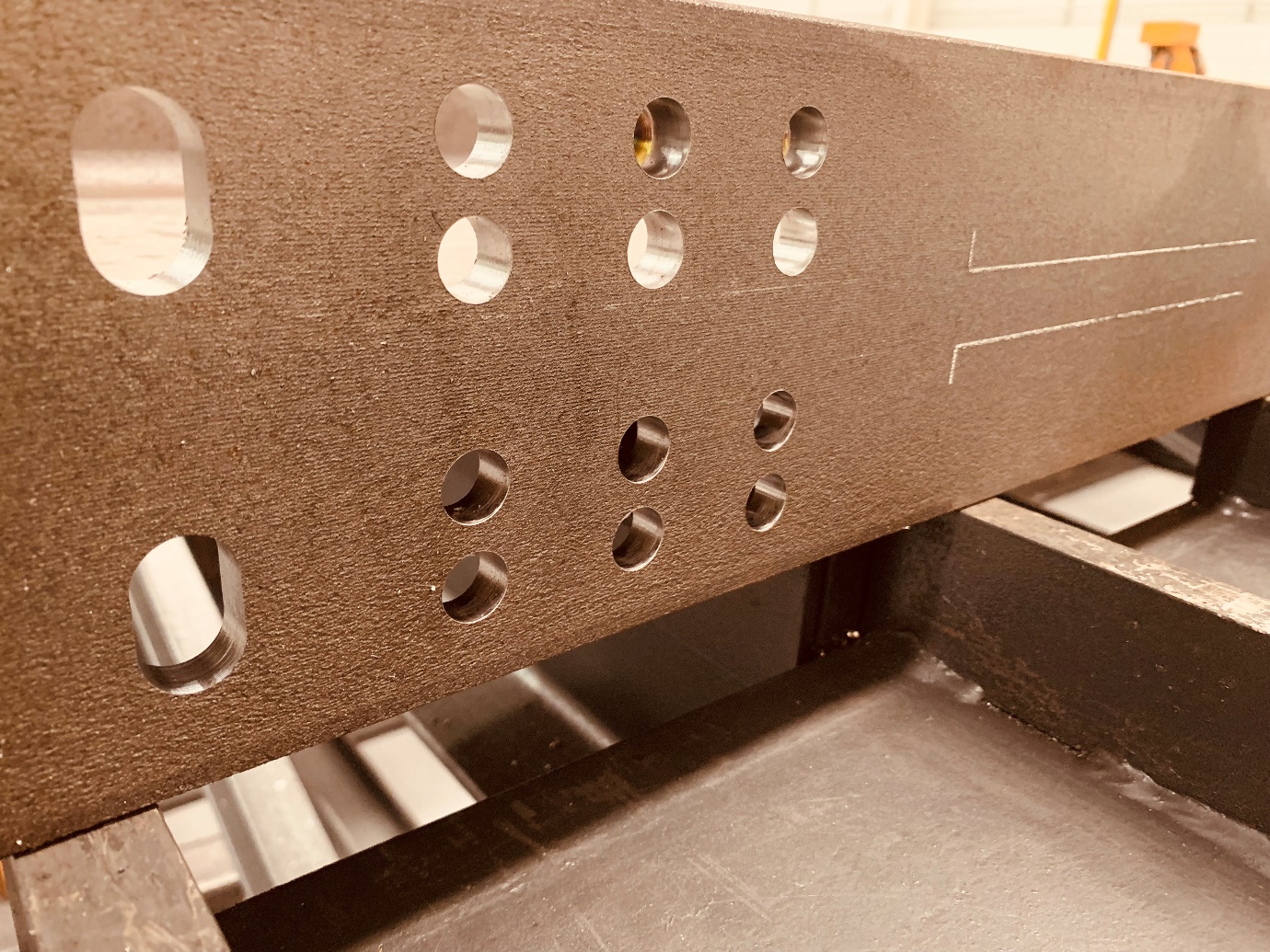 Ficep UK put to the test as part of Productive Machines' efficiency study
Ficep UK Ltd is working with Productive Machines Ltd. in a study to test innovative software which aims to increase the efficiency of tooling set up for machinery manufacturers and engineering businesses.
The new analytical software, developed by Productive Machines - a spin-out business from the Advanced Manufacturing Research Centre (AMRC) in Rotherham - will allow businesses to quickly identify quality and performance improvements in machining, helping increase output while improving tool life and minimising factory noise levels associated with turning, milling, and drilling.
Dr Erdem Ozturk, who heads up Productive Machines, has been working closely with Ficep UK on its single spindle Excalibur machine to analyse whether the machine's tooling setup could be improved. The machining operations were developed by Ficep for their advanced processing equipment, which is used in plate and structural sections throughout an extensive range of steel processing machines.
Focussing mainly on chatter vibrations, the Productive Machines software simulated the feedback loops between the workpiece and machine to provide improved tool life and noise reduction. As well as deteriorating the surface quality, chatter vibrations result in increased cutting tool costs and increased maintenance costs due to bearing failures in the spindles. Moreover, they also result in increased cutting noise which may have health and safety implications.
Using mathematical models and simulations to accurately calculate vibrations, Ficep has been able to maximise the efficiency and effectiveness of the milling cycle and improve the quality of machined slots to above standard requirements, whilst maximising the efficiency of the tool used for this purpose.
The testing found that, using simulations, process productivity increased by 110%: a 53% reduction in cycle time. Spindle speed and feed rate parameters were increased to achieve this. The best spindle speed was selected from the calculated stability map and feed rate was adjusted accordingly.
In addition, minimising the vibrations in the machining process resulted in a fivefold reduction in cutting noise.
The testing also showed that the plunging process could be further improved by ramping in the workpiece. This will minimise the sudden loading on the tool and could result in additional considerable tool life extension, ultimately resulting in less wear and better tool performance, giving customers an overall cost reduction and improvements in process quality and speed.
Says Dr Ozturk: "The capabilities of Ficep UK's Excalibur machine allowed full optimisation of the milling function, ensuring that Ficep engineers are equipped with the most precise settings to maximise the efficiency of the tooling from the get-go. Customers can further rely on the fact that Ficep UK has access to a solution to enhance the capabilities of their investment decision and start with the latest scientifically analysed machine setup."
Says Mark Jones, Ficep UK MD: "We are pleased to take part in these tests with Productive Machines. Innovations, such as this software, are crucial to helping the industry become more efficient, more productive and create less waste and we are pleased to play a role in bringing this software closer to fruition.
"This project will help us enhance machine setup to ensure our Excalibur machines perform the milling function with optimum efficiency and give quality results without prolonged milling tests on site."